Come to Relax

Complementary for all room guests
Silver Heart Inn Bed and Breakfast
Blending the elegance of a bygone era with the comforts of today, Silver Heart Inn Bed and Breakfast located in Independence, Missouri  features four beautifully appointed rooms in our 1856 house as well as two well appointed cottages. Modern conveniences abound, including WiFi, flat panel TVs, & unparalleled access for our disabled guests. We welcome you to our bed and breakfast and hope to serve you soon as our guest.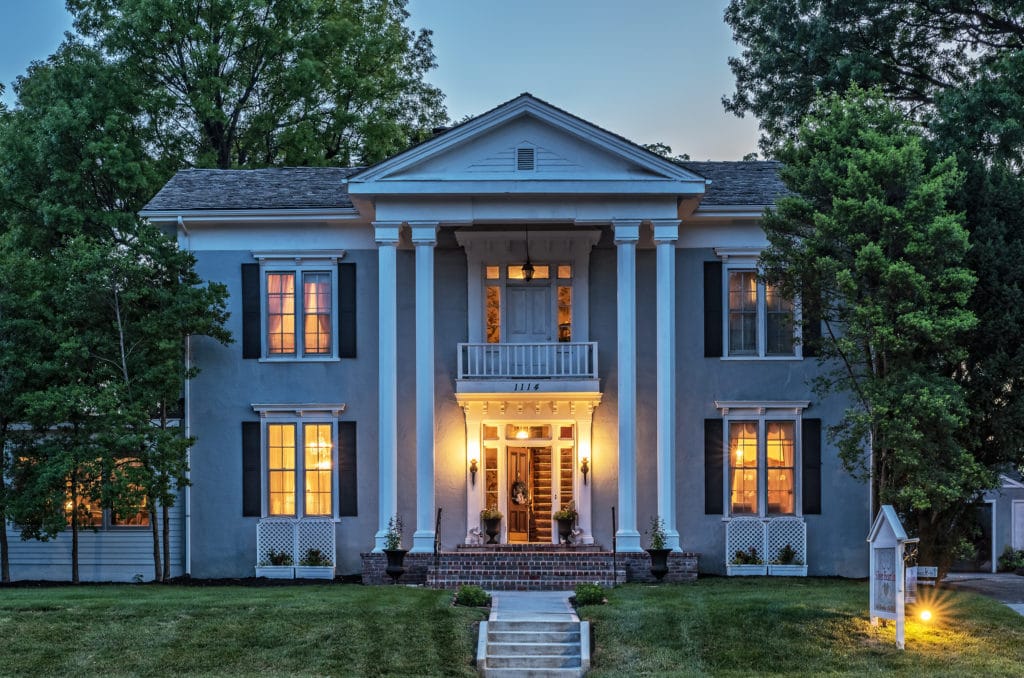 TripAdvisor Guest Comment
We had a wonderful two night three day girls trip in Independence while staying at the Silver Heart Inn. We attended a mystery murder dinner at the Inn and the food was wonderful and the entertainment was really fun.
It was especially nice to just walk up the steps when the evening ended to stay in our rooms. The breakfasts were wonderful and very creative. We asked if we could have a special tea set up for our second day there and we invited two friends from the area. The tea was excellent. We had a wonderful salad, egg salad croissant and a raspberry crepe that was out of this world. We also got to enjoy three different teas that complimented the items that were served. One of our friends played the piano so she played the antique piano and we all stood around and sang Christmas carols.
Our host and hostess went out of their way to meet all of our needs. I highly recommend a stay at Silver Heart Inn if you are in the Independence area.