If you're currently planning your upcoming wedding or elopement, first and foremost, congratulations! This is a special time in people's lives—the guest lists, dress and tux shopping, registering, and booking your wedding venue. One of the other big things to take into consideration is where you'd like to hold your rehearsal dinner, and there are so many great Kansas City restaurants for group dining. 
From casual barbecue joints and laid-back eateries to upscale fine dining and private rooms, you'll find a fantastic selection of Kansas City restaurants. Rehearsal dinners can match your wedding day theme or can be a complete surprise to your guests. They can be seated events or more free-flowing with a buffet. Most importantly, the space needs to be comfortable, and if your closest family and friends are planning to give toasts, you have the right space for everyone to be engaged and a part of the fun. 
If you've yet to confirm your wedding venue, you're in luck! Our Kansas City Bed and Breakfast is one of the best wedding venues in Missouri!
The Silver Heart Inn is located in the historic suburb of Independence, and it's the perfect place for your intimate wedding ceremonies, elopements, and micro-events. We offer indoor or outdoor options with all the bells and whistles included at one affordable price. As an added bonus, we have several rooms and cottages for your closest family and friends to stay in before or after the ceremony—which always alleviates the stress of trying to figure out lodging accommodations. Book your consultation today!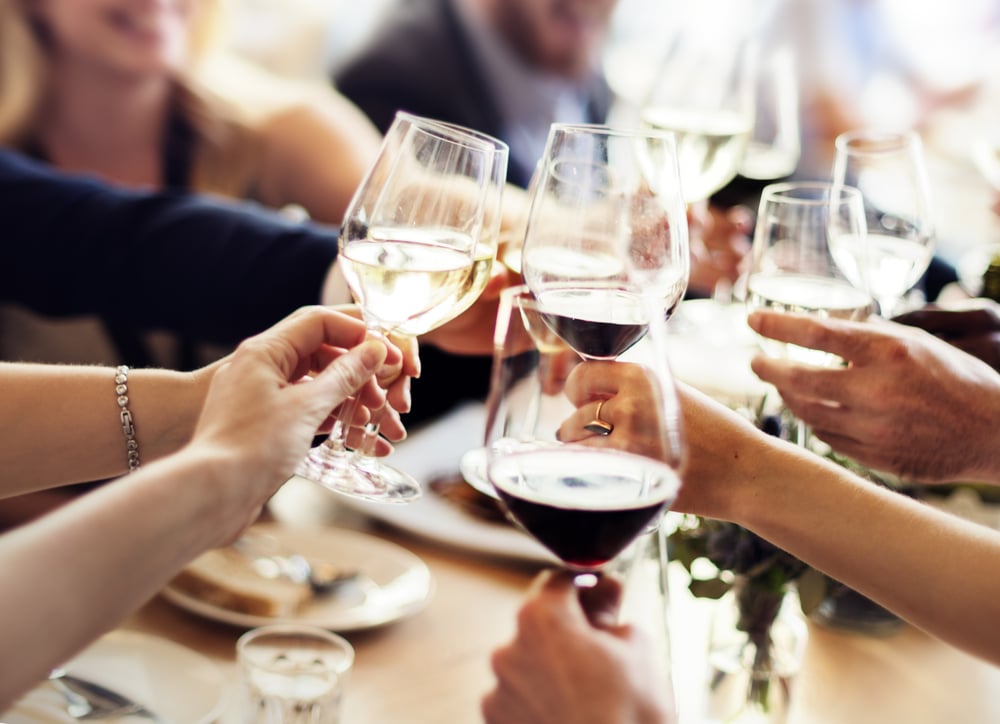 Plan Your Rehearsal Dinner at these Kansas City Restaurants
The selection of Kansas City restaurants is vast! When planning your rehearsal dinner, it can be difficult to decide (though, traditionally, some lucky couples have other family members taking care of the rehearsal dinner for them.) Depending on the size of your wedding party and the number of closest family and friends you're inviting to these festivities, all of these Kansas City restaurants can accommodate parties of 20 to 30 guests. 
Here are eight Kansas City restaurants for hosting your rehearsal dinner: 
We suggest calling in advance to set up reservations at these Kansas City restaurants for your rehearsal dinners and group dining experiences.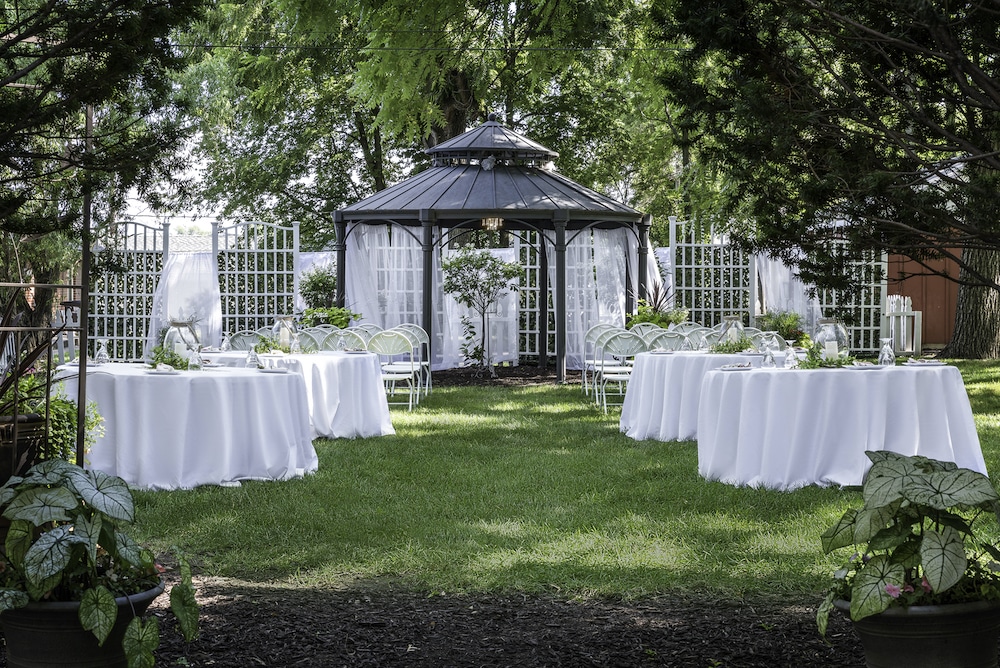 Our B&B is One of the Best Wedding Venues in Missouri
As you begin to plan your rehearsal dinner at one of these Kansas City restaurants, we hope you'll consider booking your wedding at one of the best wedding venues in Missouri. There's a timeless elegance at our Kansas City Bed and Breakfast, about 20 minutes from downtown Kansas City in Independence, MO. Our charming small town sets the stage for an unforgettable event, and our Historic Bed and Breakfast offers indoor and outdoor areas for ceremonies and receptions that will be memorable, intimate, and seamless—primarily when you work with our experienced wedding planner and bridal team.
We've hosted hundreds of weddings, elopements, and special events, so we have it down to a science. While it might seem easy to our team at our wedding venue in Missouri, we ensure each wedding is unique and perfectly designed for our happy couple. You'll work closely with our planning team so that every detail is covered and there's very little stress on you! 
The private guest rooms or cottages at our Kansas City Bed and Breakfast provide the ultimate pre- or post-nuptial retreat. The four well-appointed rooms in the mansion offer historical elements combined with modern comforts—these are ideal spaces to spend on your wedding night or honeymoon! Relax in the evenings by a gas or electric fireplace, enjoy a toast together, and soak in our open-air spa tub—available to all guests at no extra charge. The two cottages offer complete privacy with full kitchens and comfortable appointments. Check out our upcoming availability and book your event today!