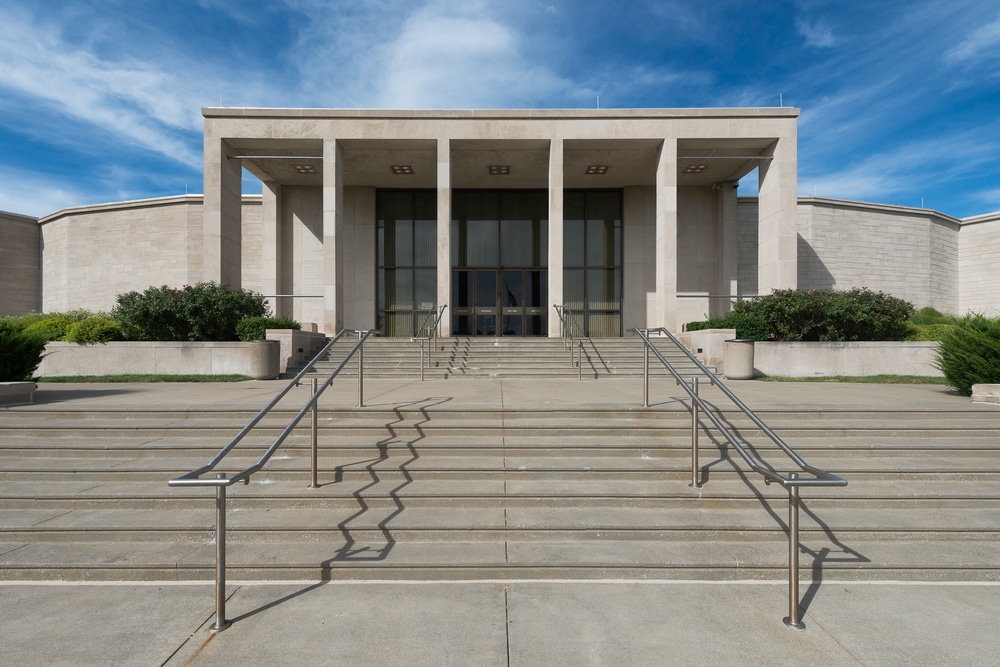 The Truman Library is a must-see destination on your next trip to Independence! For years people have been captivated by the 33rd President's story of a small-town boy to the President of the United States. The years that Harry S. Truman was President is one of the most studied periods in American history. The Truman Library is one of fourteen presidential libraries and many consider this to be one of the best. Harry S. Truman led our country through one of the most eventful periods this country has seen. At the Truman Library, visitors can trace this incredible story.
Let our Independence bed and breakfast be your ultimate summer getaway! Our historic inn recalls a bygone era. Here you can slow down, relax, and unwind away from the hustle and bustle of city life. Our elegant lodging offers 4 beautifully appointed guest rooms in our house built in 1856. The romance of another time is seen and felt throughout our inn but you'll still enjoy all of the modern comforts you love.
You won't have to travel far for interesting things to do, as we are located within a mile of the historic Independence Square and the Truman Library. If you want the perfect spot for an escape to a place with all the small-town charm this summer, book your stay with us today!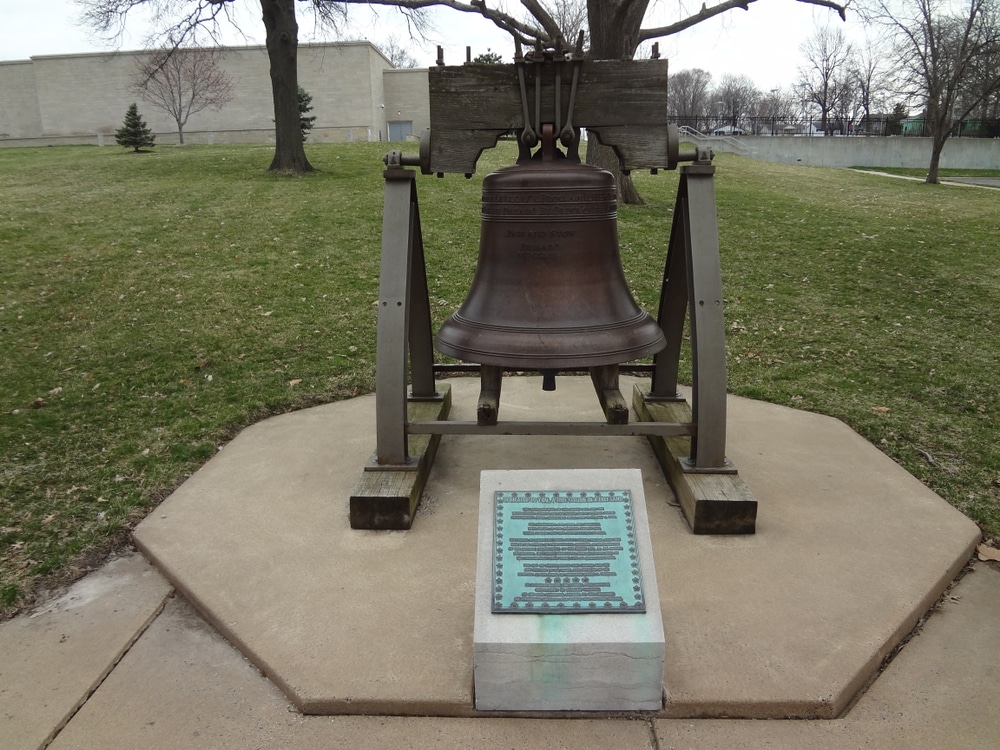 Visit the Truman Library This Summer
Harry S. Truman, the 33rd President of the United States, made Independence MO his home when he moved here at the tender age of 6. He continued to live here for most of his life and despite all of his power he never forgot where he came from. His life and events that surrounded his time as president have always and will always intrigue the public. The decisions that he made, and his extraordinary life will continue to captivate people.
The Truman Library strives to tell the story of his life through the preserved artifacts, collections, and exhibitions housed in this impressive facility. You can get up close and personal with presidential artifacts and learn what role you play in our democracy through engaging exhibits. It's no wonder why this is one of the most popular places to visit. Here are 4 great reasons why the Truman Library is a top attraction in Independence MO.
The Truman Library holds an extensive collection of official and personal objects of Harry S. Truman. Here you'll find maps, photographs, personal papers, federal records, the Truman family genealogy, and much more. They offer a research room where you can study the former president's career and related topics. If you are a history buff this is the place for you!
The permanent collection includes photographs, artifacts, and a brand new exhibit entitled " Harry S. Truman: An Ordinary Man, An Extraordinary Journey". This engaging display highlights major issues of his life and presidency.
At the Truman Library, you can imagine what it was like to be the president as here, there is a complete replica of Truman's oval office. This fun and interesting exhibit helps visitors step into the shoes of this impressive public figure at the time of his presidency and you can test your wisdom on some of the same important decisions that Truman made.
The Truman Library is the final resting place for Harry S. Truman and his wife Bess. Here you can visit their gravesite at the Flame of Memory and pay your respects to this extraordinary man.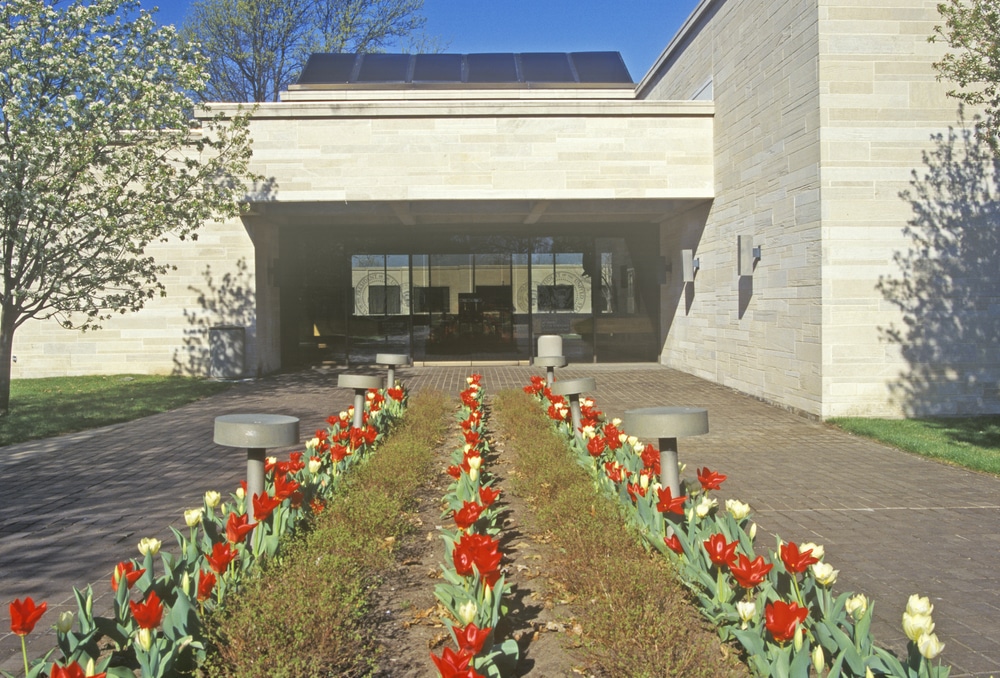 The Perfect Independence Lodging
As you explore the Truman Library and all of the other fun things to do in Independence MO, let our romantic bed and breakfast be your perfect small town escape! In our historic inn, you will feel the ambiance of a bygone era but still enjoy all of the modern comforts and luxuries. In our elegant guest rooms, you'll get a great night's sleep in your king or queen-size bed, watch your favorite movies and television with complimentary streaming Netflix, enjoy in-room snacks, and unwind with the free use of our open-air spa tub.
We also offer two cozy and romantic cottages for even more seclusion and quiet. In the cottages, you are able to prepare a delicious meal in the full kitchen, cozy up to the electric fireplace, relax with luxurious bath amenities and retreat to your very own space.
We want to make sure you get your day started out right so we will always have a hearty breakfast prepared for you. Using local ingredients, we fill our menu with seasonal items such as cherry almond french toast, a summer garden frittata, and savory garlic cheddar biscuits. if you want the best place for the perfect getaway to Independence, book your stay with us today!