The Truman Museum is not to be missed on a trip to Independence, Missouri! This informative and educational facility is the presidential library and resting place of the 33rd president of the United States. It is one of just 14 presidential libraries in the country and was the first presidential library to be created in 1955 under the presidential libraries act.  The museum and library celebrate the life of this unique American.
The history never ends with a stay at our Independence bed and breakfast. In our main house that was built in 1856, you'll be surrounded by the ambiance of a time gone by. We are within a mile of the historic Independence square as well as the Truman library. History is alive here and you'll feel it everywhere you go!
Learn all about the man who put this town on the map, then come back to the relaxing atmosphere of our Missouri Inn. If you want the best place to stay while soaking in some knowledge about our 33rd president, book your room today!
A Visit to the Truman Museum
A surprising and interesting place, the Truman Museum is a glimpse into the life of one of our most decisive presidents. Here you'll learn about his life from early childhood to his life as president into retirement. Get up close and personal with presidential artifacts, explore the story of his life, and learn about how the world has changed since his time.
*In the face of COVID-19 and ongoing renovations, the museum is temporary closed, but we're looking forward to its reopening in 2021!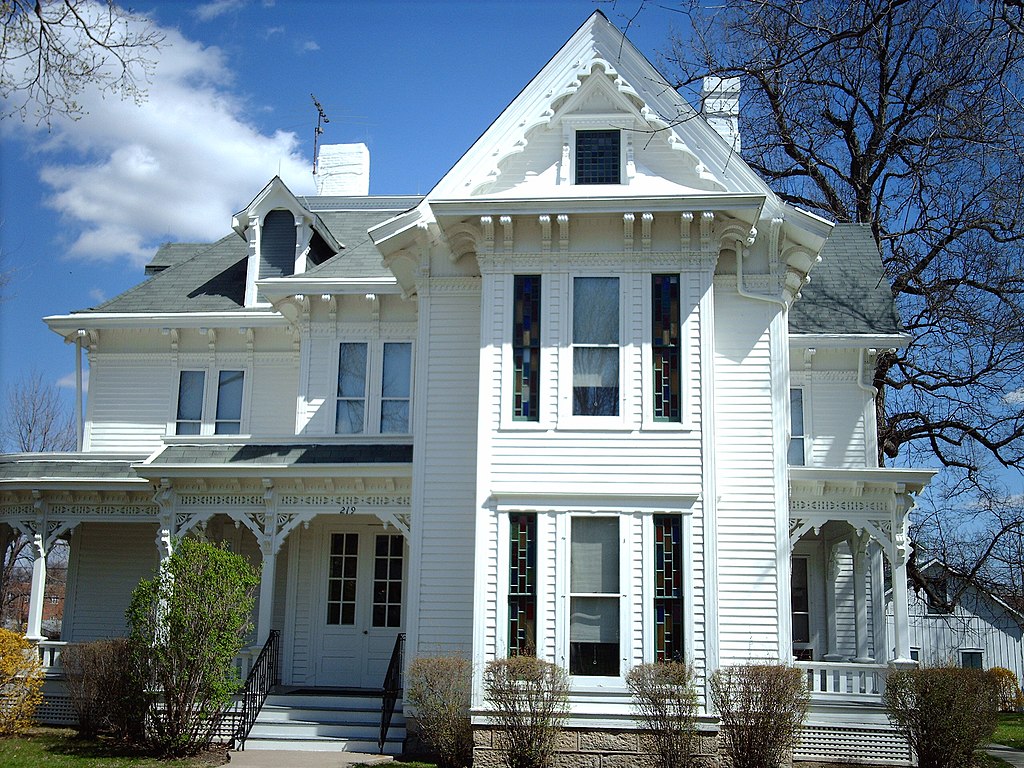 Here are 3 reasons to explore the Truman Museum on your next trip to Independence!
1. The Truman Library has an extensive collection of official and personal objects of Harry S. Truman.
Maps, photographs, federal records, personal papers, and even his appointment calendar that covers the dates from April 12, 1945, when he was sworn in as president, to January 20, 1953. Check out the research room where you can study the president's career and related topics. You can request photos and documents here if you already know what you are looking for. Please note the important and specific rules here as many of these documents are fragile.
2.  There are permanent as well as changing exhibitions at the Truman Library,  so there is always something new to see when you come back for a visit.
The exhibits emphasize the career of Truman as well as offer a glimpse into the history of his administration. Enjoy the movie about his early life, before the White House. Learn about what Truman's almost 8 presidential years were like.
3.  Renovations are underway for 2021 in which a new 12,000 square foot exhibit that presents the president's story will be on display at the Truman Library.
These renovations will replace exhibits that were first put in in the early 2000s and were outdated for today's museum-goers. These new immersive experiences include a "sound and light theater" that will highlight Truman's leadership during World War 1, the Cold War of the 1950s, and an interactive globe showing the challenges faced by President Truman.
There will also be "decision theaters" where visitors watch summaries of important decisions made by Truman and then will have the opportunity to submit their own opinions about how and why the president made the choices he did. These new exhibits at the Truman Museum are meant to promote discussion and place you in the perspective of what the world was like during his presidency and how people thought about the world.
When you're done at the Truman Museum, make sure you visit the Truman Home, a national historic landmark.  Limited operations are available at this time.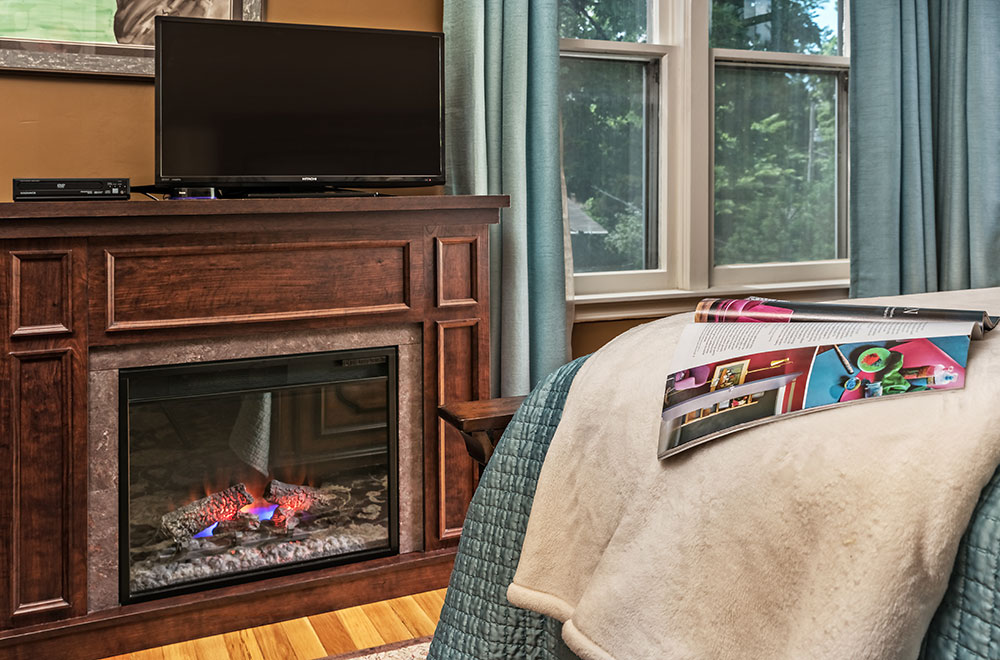 The Perfect Independence Lodging
After a day of checking out the Truman Museum and the many other places full of history in Independence, it will be nice to know you have a cozy and comfortable place to unwind at the end of your day of exploration that is just minutes away. Our elegant guest rooms are beautifully appointed and perfect for relaxing in.
Get an amazing nights sleep on your king or queen size bed fitted with luxurious linens. Enjoy the complimentary spa tub on our open-air porch to help melt all your cares away. We also offer two quaint cottages that sit on our property for an even more private and romantic getaway. If you are looking for the best Independence lodging that is located just minutes away from highlights like the Truman Museum, book your stay today!