As you begin to plan one of the most important days in your life, you'll want to consider the timeless elegance of our Kansas City MO wedding venue, located just outside the city lines in Independence. Our charming small town sets the stage for a beautiful event, and our Historic Bed and Breakfast offers indoor and outdoor areas for ceremonies and receptions that will be memorable, intimate, and seamless—especially when you work with our experienced wedding planner and bridal team.
One of the most essential elements to note about our Kansas City MO wedding venue is our lodging options. This is a huge bonus on the day of your event; not only will you have a beautiful space to get ready and spend time with your loved ones and wedding party, but after your event, when you're exhausted and exhilarated, you'll only be steps away from your romantic accommodations—intimate rooms or private cottages for the newlyweds.
Make an appointment for a consultation with our lovely wedding team and start planning your special day at our Kanas City Bed and Breakfast today!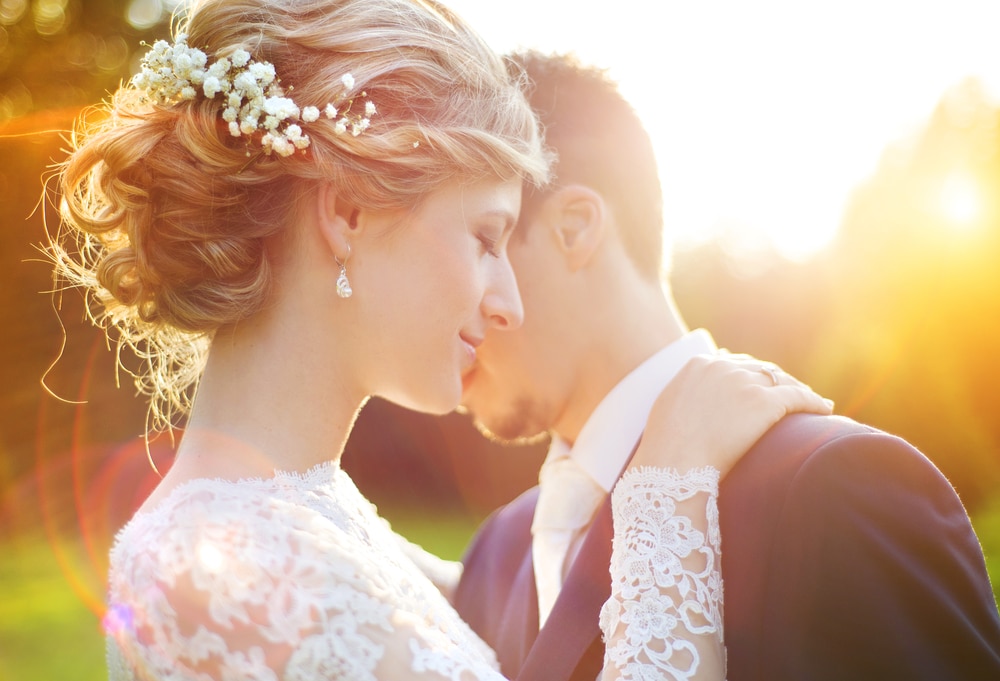 The Best Kansas City MO Wedding Venue for Your Big Day
Wedding planning can be overwhelming and stressful, and we want to help you with that at the Silverheart Inn. We've hosted hundreds of weddings and events over the years, so we have it down to a science. And that's not to say that these events are cookie-cutter or basic—each is unique and perfectly tailored to our happy couple's wishes. Here are five reasons why our Kansas City MO wedding venue is the best choice for your upcoming nuptials:
You'll have your pick from a beautiful outdoor ceremony with a garden setting surrounded by lovely mature trees and a white picket fence or a classic and intimate indoor space in our historic Antebellum-style mansion. The outdoor space can be decorated with your theme and color scheme, while indoors already offers a romantic backdrop with artful appointments and design.
Setting up your event with our amazing wedding team will be a breeze! We aim to take on all the details and leave our brides and grooms as stress-free as possible. We're experts in this field and can connect you to all of the best vendors, caterers, and photographers in the area.
The location of our Kansas City MO wedding venue in Independence offers a lovely small-town ambiance for the days leading up to or after your event. Whether that's a bridal or groom's party outing, rehearsal dinners, or fun bonding adventures, you'll have your pick. We're also only 20 minutes from all the best things to do in downtown Kansas City!
Regarding accommodations, we have several rooms and cottages for your closest family and friends to stay in before or after the ceremony. This is one way to ensure your guests unwind and relax! Our newly married couple will have their pick of one of the intimate and elegantly appointed rooms in the mansion or one of our fully-equipped and secluded cottages.
While our Kansas City MO wedding venue can host larger events, our space is very popular with couples looking to elope. We offer an array of elopement packages where we've thought of everything!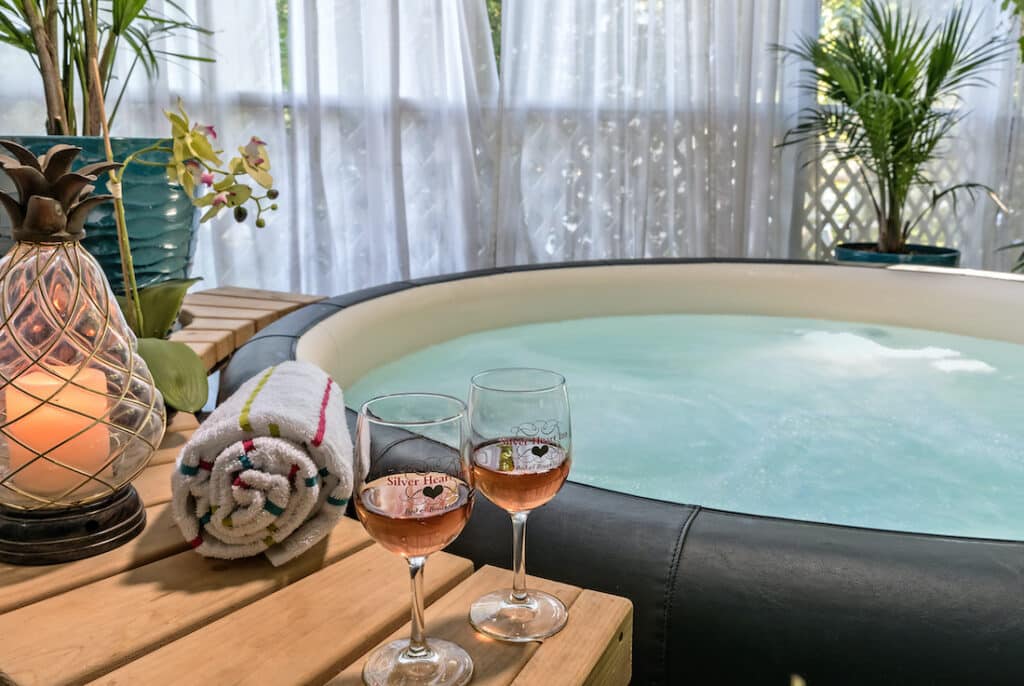 Spend Your Honeymoon at Silverheart Inn:
After you're big day at our Kansas City MO wedding venue, we'd love to host you for a romantic honeymoon! Many of our newlyweds stay on for a few days or more to relax and relish in their new commitment together. One of the best ways to up the romance factor is with one of our enhancement packages. From rose petals, chocolate-dipped strawberries, and a late check out to full bouquets, wine tastings, and couple's in-room massages—these add-ons are what honeymoons should be all about: decadence, relaxation, and one-on-one time.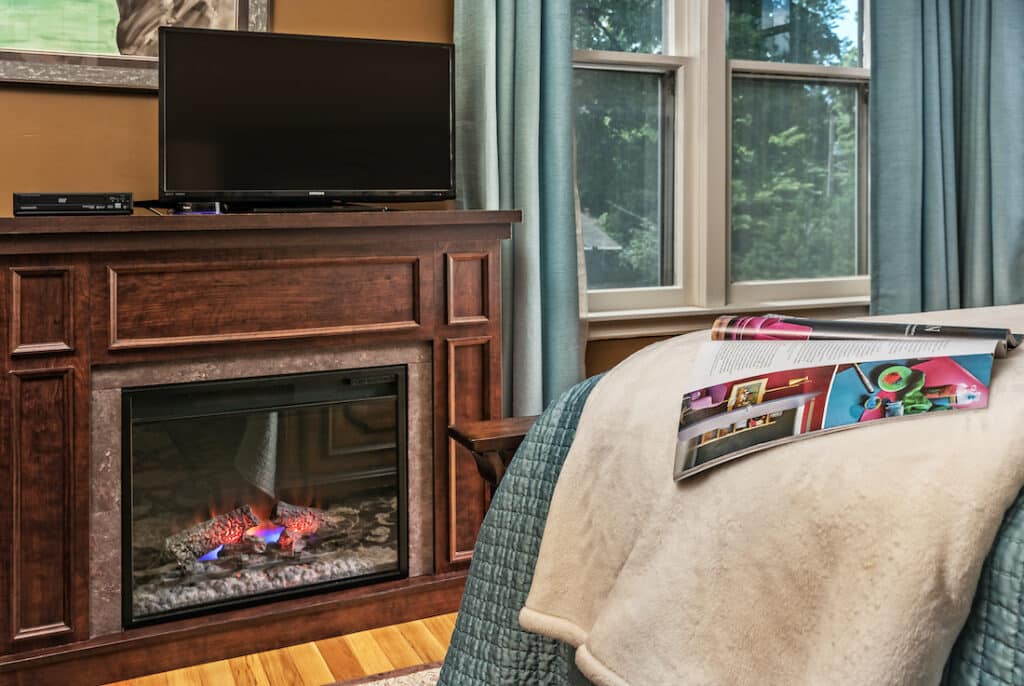 Romantic Lodging for Your Special Day
The private guest rooms at our Kansas City Bed and Breakfast provide the ultimate pre- or post-nuptial retreat. The four well-appointed rooms in the mansion represent the historical elements original to the home but offer all the modern comforts we expect for a luxurious getaway. Spend your evenings cozied up by a gas or electric fireplace, open a bottle of wine, and soak in our open-air spa tub—available to all guests at no extra charge.
For those interested in our cottage rentals, we have two options with fully equipped kitchens, comfortable queen beds, lovely outdoor space, and everything you'll need to focus on your new life partner. Whether you're interested in holding your event at our Kansas City MO wedding venue or just looking for a romantic vacation, we can't wait to host you at the Silverheart Inn. Book your next stay today!