The New Year often comes along with resolutions, and our favorite goal for 2023 is to travel more! Thankfully, our Kansas City Bed and Breakfast is ideal for romantic getaways in Missouri! Instead of booking a cookie-cutter hotel, you'll step back into time surrounded by the old-world charm and unique elegance of our Kansas City Bed and Breakfast. It's the perfect place to reconnect and relish with your life partner, all while creating unforgettable memories in this beautiful part of the country.
Another excellent resolution is to spend more time with the people you love most. We easily get distracted in the day-to-day toils of modern life, making it ever-important to slow down and nourish the most cherished and close relationships. That's exactly what your agenda will involve on your stay at Silver Heart Inn—the premiere couples retreat near Kansas City. Your romantic getaways in Missouri will begin the minute you arrive at our historic bed and breakfast and step foot into your private and elegant guest room, designed to be the ultimate place to connect and relax.
Start planning your romantic getaways in Missouri for 2023, and reserve your guest room today!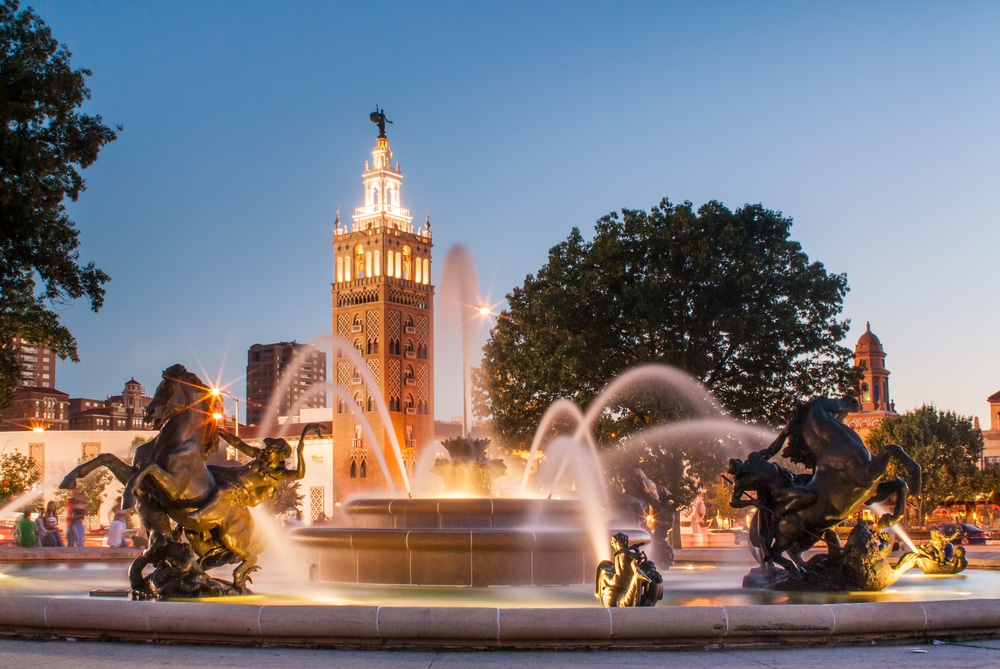 Things to do on Romantic Getaways in Missouri for 2023
While we don't blame you if your romantic getaways in Missouri involve rarely leaving the Inn, however, if you're the kind of couple that connects best on adventures and exploring, you'll find plenty of fun and romantic things to do in Kansas City!
From outdoor adventures to relaxing dinners out, there are plenty of romantic things to do in Kansas City. We believe almost any activity can be romantic when you're with the right person! Here are our favorite suggestions on how to enjoy your romantic getaways in Missouri: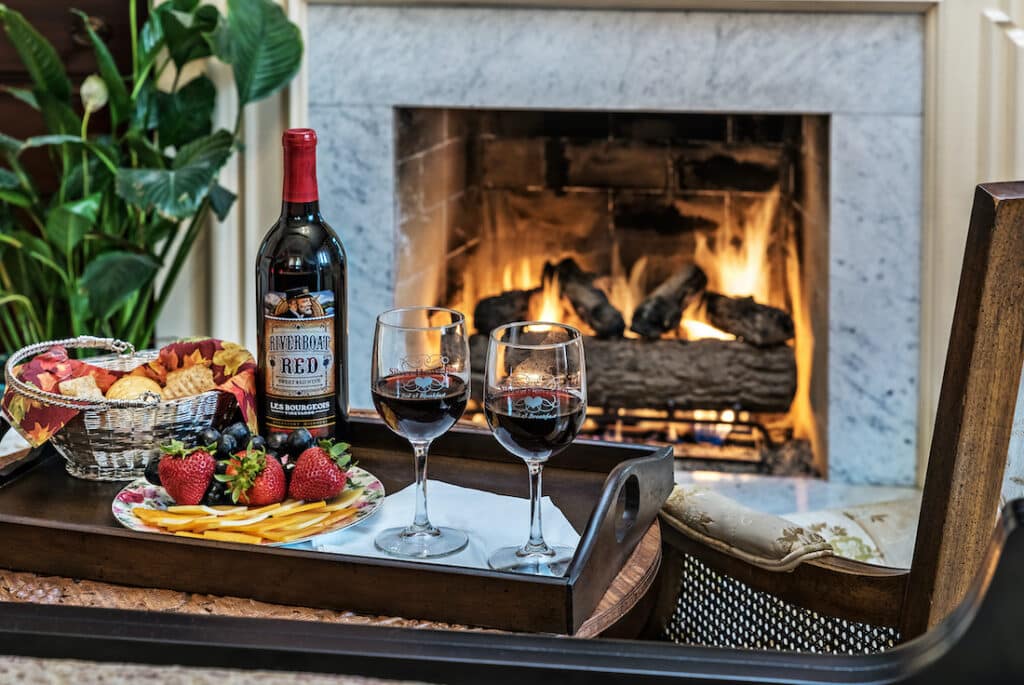 Get Cozy at our Romantic Bed and Breakfast
Our well-appointed and artfully styled guest rooms represent the perfect combination of past and present. You'll have all of the creature comforts needed throughout your stay, but also relish in an old-world ambiance. We include a range of fantastic modern amenities, including gas or electric fireplaces to cozy up to and enjoy a bottle of wine, complimentary streaming on Netflix so you can cuddle up and watch your favorite series, and use of our open-air spa tub.
We also offer two secluded cottages for even more private and intimate romantic getaways in Missouri. Our charming cottages have full kitchens, electric fireplaces, laundry facilities, and much more! Whichever lodging accommodation you choose, you'll quickly see why happy couples return to visit our Kansas City Bed and Breakfast year after year to celebrate milestones, anniversaries, and their love for each other.
We can't wait to host you; make a reservation for your travel plans in 2023 today!