As one of the oldest cities in Missouri, Independence is most known being the hometown of President Harry S. Truman, but it's also starting to get quite the reputation as a culinary destination. Restaurants in Independence, MO, are serving up stick-to-your-ribs BBQ, classic old-school Italian dishes, and farm-to-table meals at modern cafes. The local culinary talent impresses us at every turn, and we suggest dining out in our charming small and historic town at least once during your visit.
And while the selection of restaurants in Independence, MO, might not rival the sheer amount of choices in nearby Kansas City proper, it's all about quality over quantity. More travelers have been expressing the desire to support local communities, and there's no better way than by dining out at these family and locally-owned restaurants in Independence, MO. And one of the best perks is most of these establishments aren't too far from our Kansas City Bed and Breakfast; some are just up the street!
As a guest at Silver Heart Inn—one of the best Kansas City Bed and Breakfasts—allow us to treat you to a spectacular morning meal during your stay. We like to be inventive, use local foods around the Kansas City area, and tailor our breakfast menu to the best of what each season offers. We have a lovely selection of delectable recipes for vegetarian, gluten-free, low-fat, diabetic, and other special situations. Just let us know at the time of your reservation. Be sure to join us for breakfast and head out to these nearby restaurants in Independence, MO, for lunch and dinner. Book your room today!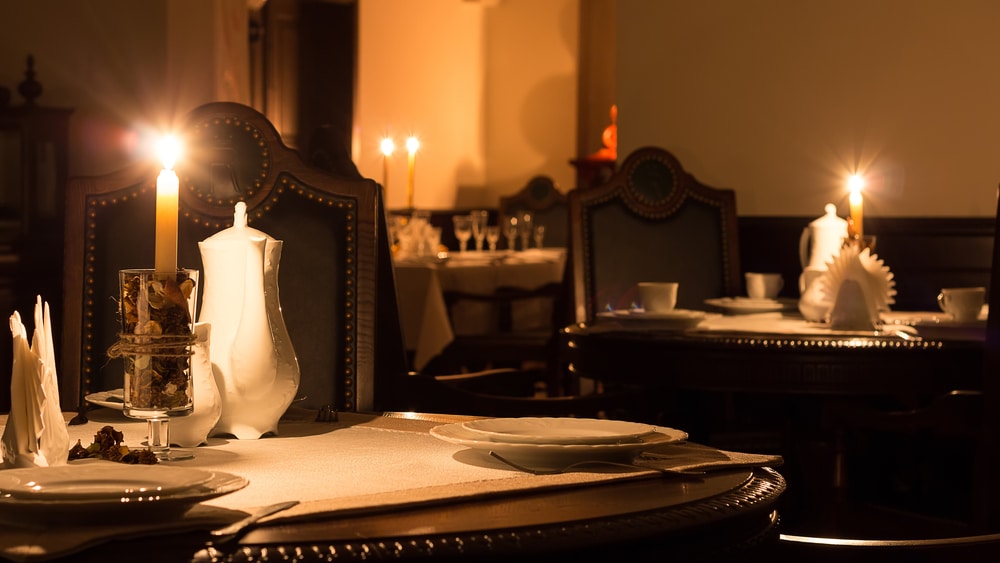 The Best Selection of Restaurants in Independence, MO
You'll find all types of cuisine and dining styles at the best restaurants in Independence, MO. Whether you're looking for upscale fine dining, simple Kansas City-style Barbecue, or your favorite international delights, we bet you'll find exactly what you're looking for at these local establishments. You'll also be wowed by the warm and welcoming hospitality our small town offers—we love welcoming guests from all over the world!
Here's just a handful of our favorite restaurants in Independence, MO, to try this year: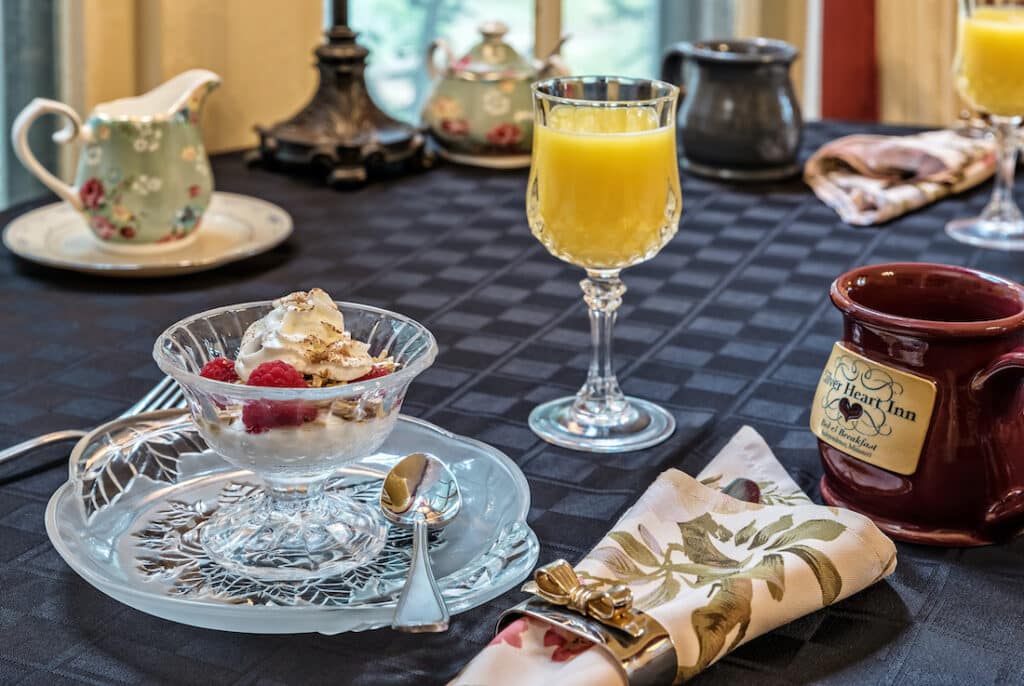 The Best Kansas City Bed and Breakfast in Independence
The Silver Heart Inn has everything needed for your next getaway to our charming small historic town of Independence. Our four beautifully-appointed rooms each have its own unique theme and all the modern comforts for relaxation and resetting. Additionally, our two charming cottages offer guests maximum privacy with their kitchen and laundry—ideal for private romantic getaways just for two!
All our guests wake each day to a creative seasonal breakfast made with fresh local ingredients. We love to host our guests in our dining room, and it's one of the ways we show our genuine appreciation for our valued visitors. After a hearty and wholesome meal, you'll be ready for another day of exploring historic Independence Square, just a mile from our front door, touring the Harry S. Truman house and the local museums, and heading into downtown Kansas City.
After enjoying a delicious dinner at one of the local restaurants in Independence, MO, retreat back to our Kansas City Bed and Breakfast for a quiet evening in our shared spaces curled up by the fire, soak in our hot tub spa rooms, or relax in your big comfortable bed with a favorite show. We can't wait to host you; book your room at our Kanase City B&B today!