You'll find a long list of interesting things to do in Independence this year. One of our favorites to recommend to our guests is the 1881 Vaile Mansion, a stunning example of Victorian architecture. The mansion was built for a prominent businessman Harvey M. Vaile, and it is a beautiful reminder of this historic city's past today.
There's a ton of fascinating history on display in our charming small town of Independence. Located about 20 minutes from Kansas City, Independence is a beautiful suburb to explore with fewer crowds and bustle of the city—and is home to top historical attractions like the Harry S. Truman Library, the Frontier Trails Museum, and one of the nation's leading genealogical libraries. It's also home to more exquisite old houses and structures like the Vaile Mansion, dating back to the late 1800s.
While you're exploring all the best things to do in Independence, let our historic Kansas City Bed and Breakfast be your home away from home. We offer a range of beautifully appointed guest rooms and cottages, bringing old-world charm and modern amenities together for a perfect getaway. Additionally, we'll treat you to a home-cooked and delicious breakfast each morning of your stay. Book your room at our Kansas City Bed and Breakfast in Independence, MO, today!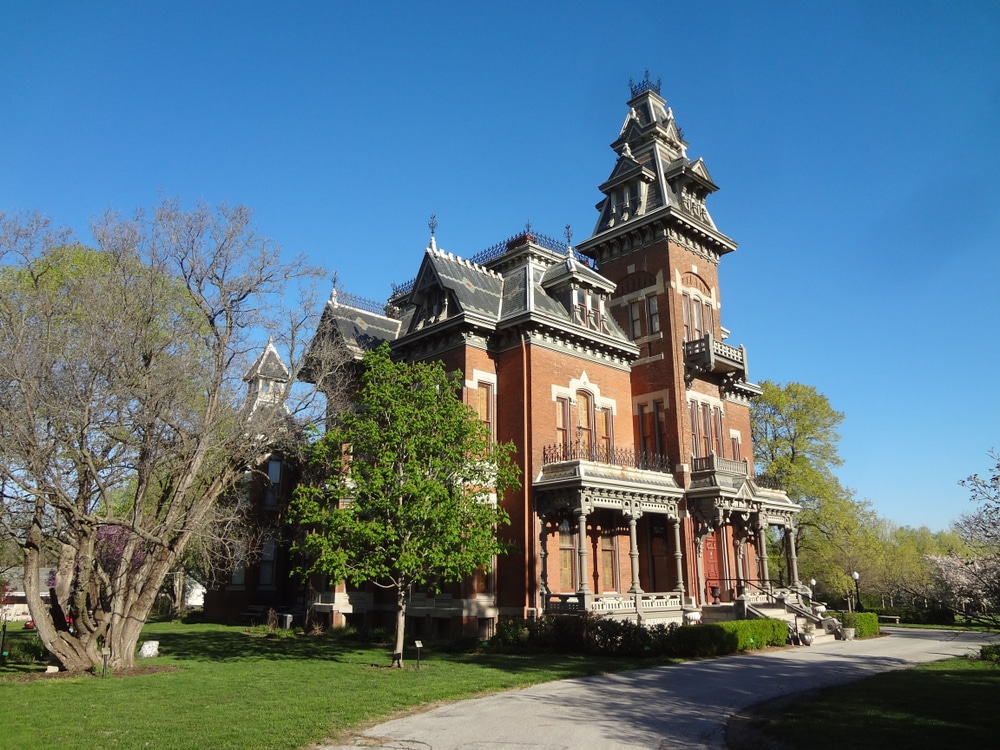 The Vaile Mansion & More Things to Do in Independence
On your 31-room Harvey M. Vaile Mansion tour, you'll love taking a step back in time. Its Victorian Gothic architecture stands out with red brick, white limestone trim, and tall narrow windows. You can't miss the stunning, solid Black Walnut staircase when you enter the Vaile Mansion. From the kitchen and flushing toilets to the onyx pillars and built-in water tank, the Vaile Mansion was seen as the height of style and modernity in its day.
Tours begin in April and run through the end of October, with holiday tour hours in November and December. Each June, one of the most popular events happens on the grounds of the Vaile Mansion, The Strawberry Festival. Head to this free event for strawberry treats, live music, and a festive small-town celebration. In addition to yummy food and beverages, there are more than 100 craft and antique vendors to explore.
After you've seen the lovely architecture of the Vaile Mansion, head out and check out these other historical things to do in Independence, MO, this year:
The Vaile Mansion and many of these things to do in Independence are just a short drive from our Kansas City Bed and Breakfast. If you're a history buff, you don't want to miss the opportunity to delve into the rich past of this mansion and more points of interest in Independence.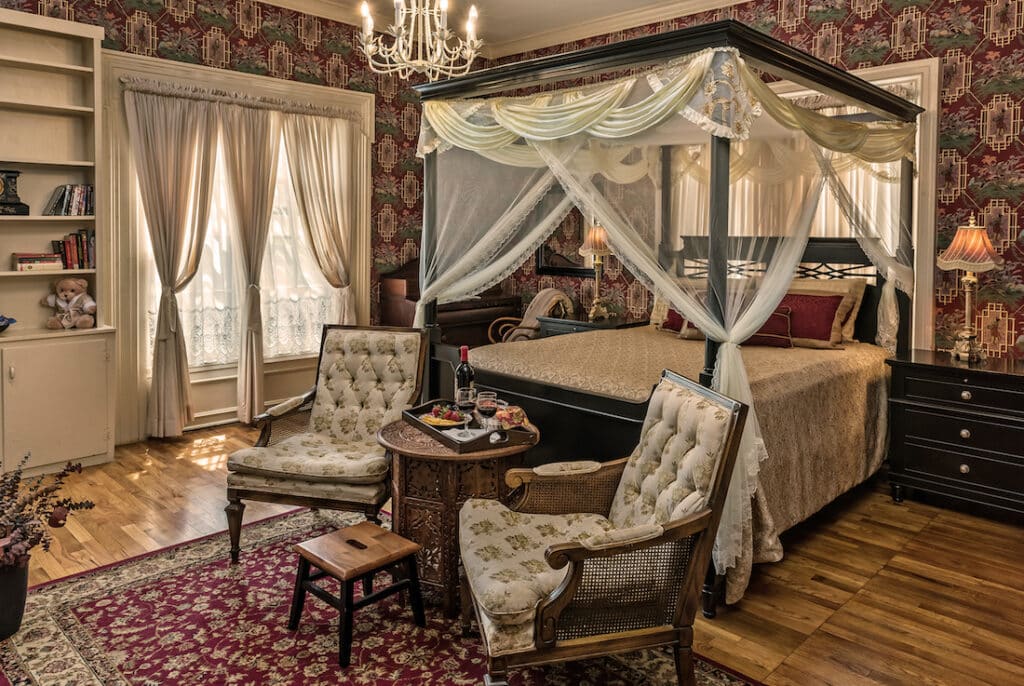 The Most Romantic Kansas City Bed and Breakfast
Our Kansas City Bed and Breakfast is not just the perfect place for a romantic getaway where you spend your days touring our historic town and beautiful places like the Vaile Mansion and your evenings by the fire, cuddled up with your special someone. We're also a popular location for elopements and small weddings. We love welcoming happy couples ready to take their vows either privately or in front of a small group of family friends.
With all the fun things to do in Independence and our vicinity of downtown Kansas City, there's plenty to explore with your wedding group or partner. When you're ready to relax, our romantic guest suites are ideal for private time together as newlyweds. The Legend of Asia room (pictured above) is one of our most romantic rooms; with an elegant four-poster bed, vibrant rugs and wallpaper, and a beautiful en suite bathroom, you'll feel like you have your own oasis of calm at our Kansas City Bed and Breakfast.
Start planning your next getaway to Kansas City and explore all the best things to do in Independence this year! We can't wait to host you at our historic Bed and Breakfast. Book your room today!