When it comes to finding a place to elope in Kansas City, there truly is nowhere more romantic than our historic Bed and Breakfast, located just outside the city in Independence, Missouri.  Silver Heart Inn seamlessly blends the elegance of a bygone era with the comforts of today. Though our Missouri Bed and Breakfast can accommodate larger and more traditional outdoor weddings, we think it's absolutely perfect for couples looking to elope in Kansas City.
After all, elopements are the perfect reflection of the couple's dedication to each other, and that's what your wedding day should be about in the first place. Elopements are anything but basic, though, especially when you choose to work with Silver Heart Inn.  If you plan to elope in Kansas City in the coming year, we'd love nothing more than to help you make your dream a reality.  Contact us for more information about planning your wedding or elopement.
The Best Place to Elope in Kansas City
There are a lot of reasons to elope in Kansas City this year. In fact, elopements have been growing in popularity all around the country.  There are several reasons to choose an elopement over a larger and more traditional wedding. Still, chief among them is to have a simple ceremony dedicated to nothing but showcasing the love between you and your intended.
We offer a range of elopement packages for those looking to elope in Kansas City, too.  The basic package starts at $375 and includes a sweet and simple ceremony, complete with an experienced officiant and witnesses.  We'll also be happy to help you take photos with a phone or camera.
If you're looking for something with a bit more flair for your elopement, then consider one of our other two elopement packages. Our Silver Package includes an officiant, one hour with a wedding coordinator, a seasonal silk flower bouquet, a toast with sparkling cider, and keepsake flutes.  Our Gold Package includes an extra hour with a wedding coordinator, a seasonal bouquet/boutonniere, a toast with keepsake flutes, up to 10 guests, a wedding cake/cupcakes, fifteen professional photos, and one night in our bridal suite.
For the ultimate elopement at our Missouri Bed and Breakfast, consider booking our Platinum Package.  This includes everything above, but with four hours of wedding coordination, up to 20 guests, a romantic dinner for two, 25 professional photos, and our two-night honeymoon romance package.  It's truly an all-inclusive package for anyone looking to elope in Kansas City!
You can also add professional photography, a celebration dinner for two, honeymoon lodging, romance packages to our Silver and Gold packages if desired, and other possible customizations.  If you'd like to talk further about your upcoming elopement, please fill out our form.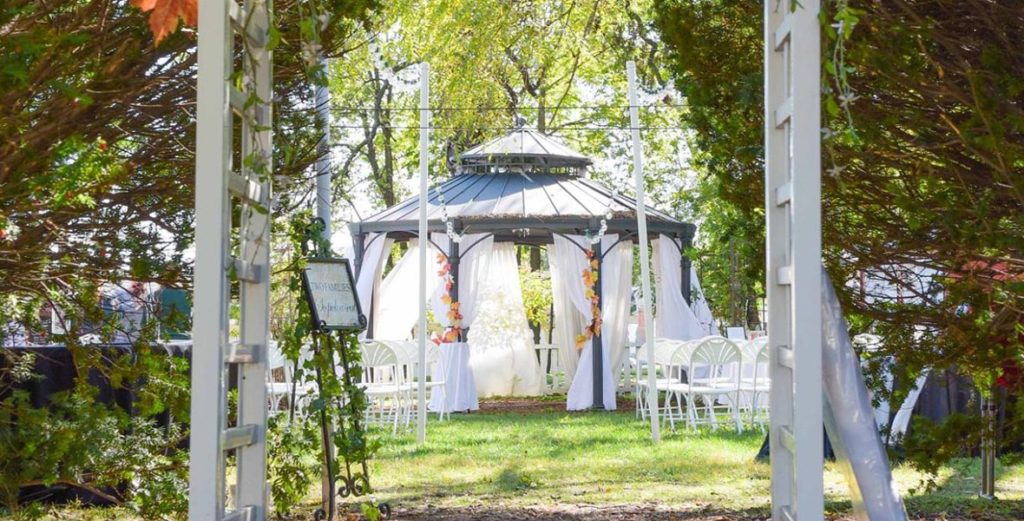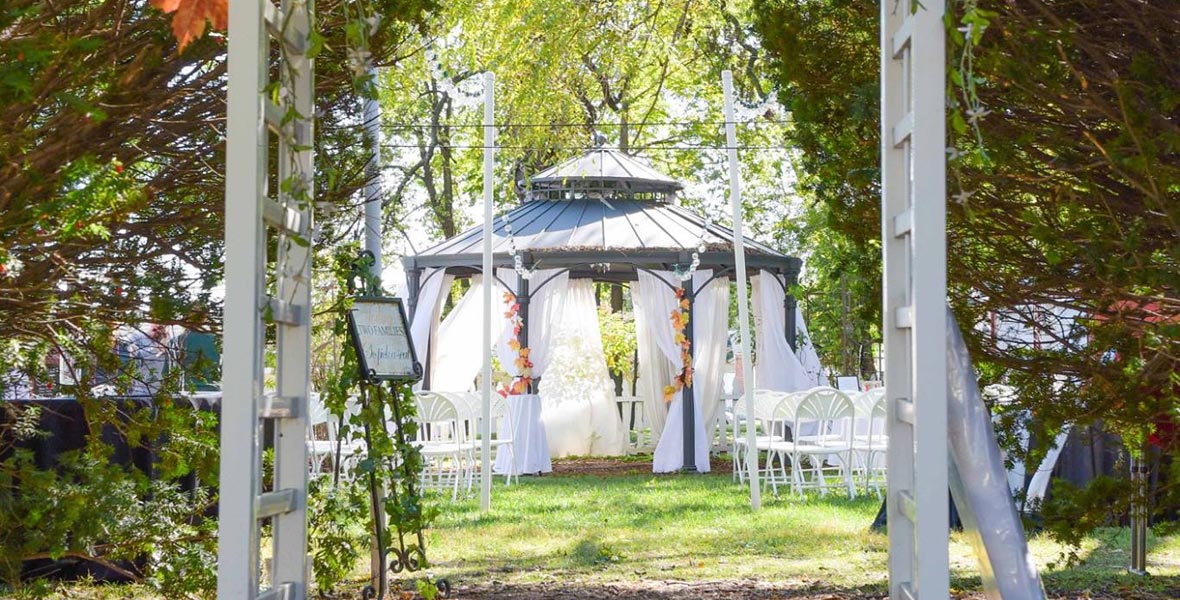 Romantic Things to do in Kansas City
One of the best parts about planning an elopement at our Independence Bed and Breakfast is having a romantic place to stay after the ceremony.  What's more, you're pretty close to downtown Kansas City, too, where you'll find plenty of romantic things to do! We wrote about romantic getaways in Missouri recently, but as a reminder, here's a list of some of the most romantic things to do near us:
If you're considering getting engaged over the holidays this year, or are ready to elope in Kansas City already, then it's time to look further into one of the most romantic wedding and elopement venues in Missouri, the Silver Heart Inn!