What's not to love about fall in the gorgeous Kansas City area? It's been a beautiful one this year, but now it's time to start transitioning towards the quieter months ahead – months that also are perfect for romantic getaways in Missouri. There's something special about romantic getaways in Missouri in the winter – don't you agree?
The chilly and dark weather outside practically begs us to find cozy alternatives – and all that time indoors gives us plenty of opportunities to reconnect with our loved ones. Whether you have a special occasion to celebrate this winter or not, there's no better place to treat your sweetheart to romantic getaways in Missouri than our incredibly romantic Kansas City Bed and Breakfast.
Our Missouri Bed and Breakfast is located just outside downtown Kansas City, in the suburb of Independence, Missouri. Here, you're surrounded by plenty of charm and history, away from the busy noise of the city but close enough to enjoy the abundance of arts, culture, great food, and activities in Kansas City. It's truly the best of both worlds.
If you're ready to plan unforgettable romantic getaways in Missouri, start by booking a room at our #1-rated Missouri Bed and Breakfast today! 

The Best Romantic Getaways in Missouri
Why spend your romantic getaways at a boring and bland hotel in the city when you can step into a bygone era and be treated to the perfect blend of old-world charm and modern elegance at our  Kansas City Bed and Breakfast? There's no better place to unwind and reconnect with your sweetheart, all while creating lasting memories in this fun and exciting part of the state.
Romantic getaways in Missouri should be all about memorable experiences – and helping you curate a one-of-a-kind getaway is our specialty. Not only are we located near world-class attractions in both Independence and Kansas City, MO, but we offer an inescapable atmosphere of romance at our Inn.
It's all too easy to get swept up in the fast pace of modern life – leaving us little time to slow down and nurture the most important relationships in our lives. We offer you exactly the chance to do that at our Missouri Bed and Breakfast. Your romantic getaways in Missouri start when you step into our private guest rooms, designed to be the ultimate romantic retreat.
Our guest rooms are well-appointed and tastefully decorated while still holding true to the house's historical integrity. You don't have to leave modern creature comforts behind, though. We include a range of modern amenities, including gas or electric fireplaces to cozy up to and enjoy a bottle of wine, complimentary streaming on Netflix so you can stay in and watch a movie, and free use of our open-air spa tub. We also offer two secluded cottages for even more private and intimate romantic getaways in Missouri.
Linger longer in bed in the morning because there's no need to get up and rush to find something to eat. We'll treat you to a delicious breakfast in our stunning dining room each morning of your stay. Seasonal specials are made with care and fresh ingredients every morning – it's the perfect fuel for whatever adventure lies ahead.
If you want to elevate your romantic getaways in Missouri even further, we offer a stunning range of Romance Getaway Packages to help set the mood. From simple details like rose petals on the bed and a single red rose in a vase to hand-dipped chocolate strawberries and breakfast in your room, these extra items will transform your stay into something extraordinary.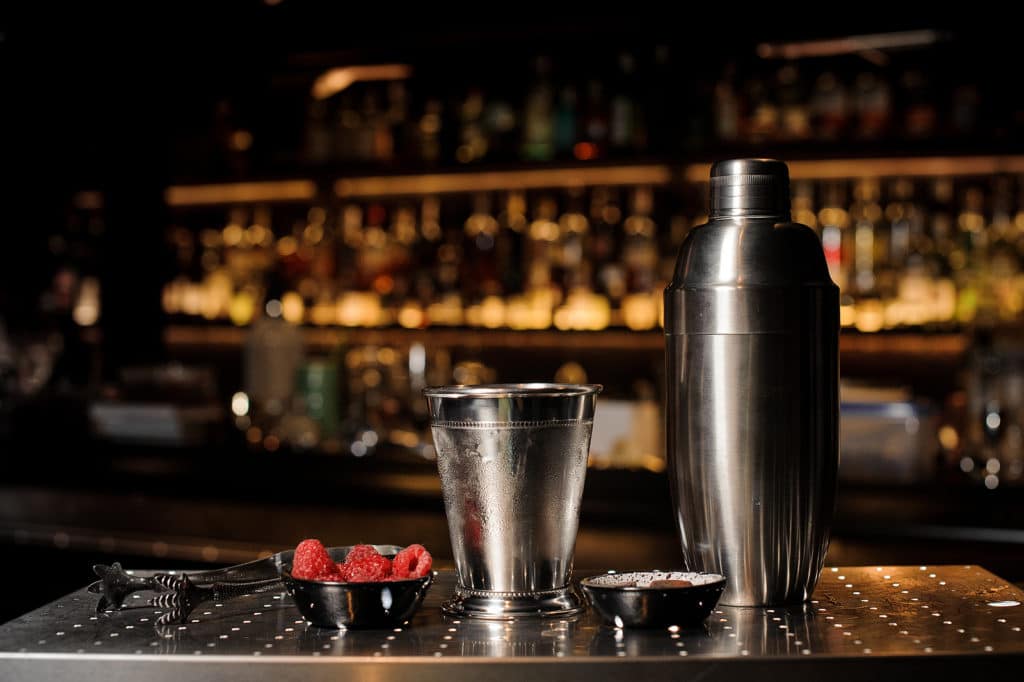 Romantic Things to do in Kansas City This Winter
There's little reason to leave our Inn during romantic getaways in Missouri. Sometimes slowing down and relaxing with your loved one is all you need. However, if you're the kind of couple that finds exploring and having new adventures romantic, we're here to help! There are plenty of fun and romantic things to do in Kansas City!
From outdoor adventures to relaxing dinners out, there are plenty of romantic things to do in Kansas City. In fact, we think just about anything can be romantic when you do it with the right person! Here are just a few suggestions on how to enjoy your romantic getaways in Missouri this winter:
In between, there are plenty of things to do in the area to keep you as busy (or not) as you want. Are you ready to enjoy the best romantic getaways in Missouri? Book your room at our Kansas City Bed and Breakfast today!